E-Safety - Digital Safeguarding
The Internet is now an integral part of our lives and an excellent source of information, entertainment and communication opportunities for us all. However, it is essential that we teach our children how to make the best use of this resource whilst knowing about the risks. Children need to be taught how to keep themselves safe, as well as understanding their responsibility to others, whilst using the internet. It is essential that as teachers, parents and carers we maintain an involvement in young children's internet use to guide, advise and when necessary set boundaries.
We hope that the following links will be of use to parents in raising awareness of the internet, its risks as well as helping to keep our children safe online. Please note that these sites are suggestions not recommendations.
Our e-safety policy is available in the Reports and Policies Section of this site.
If you have any concerns relating to on-line safeguarding or would like further infirmation please get in touch with a member of our Safeguarding team.
E-Safety News
Videos to help you - just click on the links
National Online Safety Guides
Boost Online Safety Guides
BOOST Parents: An Introduction to Online Safety (Part 1)
BOOST Parents: An Introduction to Online Safety (Part 2)
BOOST Parents: An Introduction to Online Safety (Part 3)
BOOST Parents: An Introduction to Online Safety (Part 4)
Links To Help You Support Your Children Online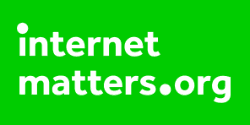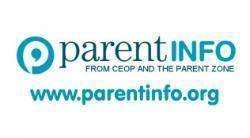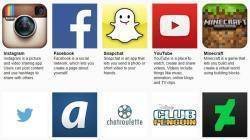 12 Rules for Responsible ICT Use- Pupil agreement
12 Rules for Responsible ICT Use
Keeping safe: stop, think, before you click!
These rules will keep everyone safe and help us to be fair to others.
I will only use ICT in school for school purposes.
I will not look at other people's files without their permission.
I will ask permission from a member of staff before using the Internet and will not try to access Internet sites I know to be banned by the school.
I will only e-mail people my teacher has approved.
The messages I send, or information I upload, will always be polite and sensible.
I will not open an attachment, or download a file, unless I have permission or I know and trust the person who has sent it.
I will not send to children or adults anything that could be considered unpleasant or nasty.
I will not give out personal information – such as my name, address, phone number, or e-mail – or send photographs or videos to people I don't know and trust.
I will not arrange to meet someone I have only been in touch with online, unless I have my parent's or carer's permission and they can be present.
I will keep all my login and password details private.
If I see anything I am unhappy with or I receive a message I do not like, I will not respond to it but I will tell a teacher/ responsible adult immediately.
I know that my use of IT can be checked and that my parent/ carer contacted if a member of school staff is concerned about my E- Safety.